Things you definitely should not do while in El Potrero Chico:
Having witnessed multiple huge microwave to car sized rocks get pulled off of routes every year while guiding in El Potrero Chico for the last 10 years, it is really important to
Not Climb Between Routes
While other climbing areas it might be more common to venture on to a perfect glacier polished clean face to climb around another party, this is not the case in El Potrero Chico. The popular 5.10 routes in El Potrero Chico were covered in vegetation and death blocks before extensive cleaning from the first ascensionists.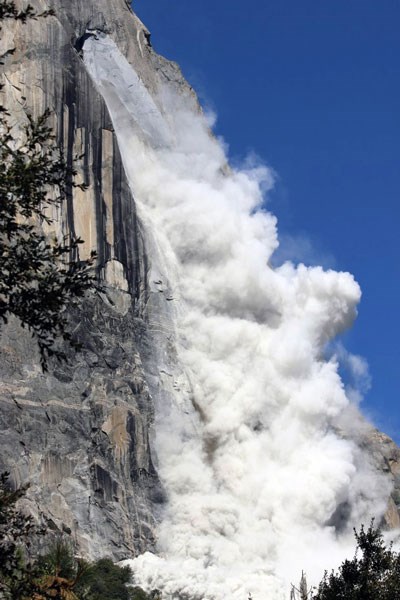 Yesterday I witnessed what could have easily been a fatal rock fall had there been a team starting Jungle Mountaineering. The rock fall appeared to from a team cutting from one route to another. Friends of mine were also nearly killed from a team doing the same thing a few years ago the felt the air of the blocks rush past their backs. The main reason for this is people traversing between routes and getting off route and climbing in the cactus and death blocks. If you climbing in the sea of cactus you are putting you life and the people below at risk stay on route!
My personal recommendation would be to not climb below other parties on long routes and avoid crags that have climbers on multi pitch routes above. This includes the Jungle Wall and the Mota Wall. While they are really popular and have great routes I don't think the risk is worth it when there are people climbing above.
There has been an increasing problem with fecal matter on routes and at the base of routes. Please look up and down before you decide to take an emergency bathroom break. What may look like 5.7 terrible climbing to you might be someones dream route the traveled hundreds of miles for and leaving fecal matter at the base or on the route is not acceptable. There is a unlocked bathroom in the pool complex take the few minutes to walk there rather then adding another poo to the canyon.
Please Don't Poop On or Near Any Climbing Route